Contributions to "David Bolton For Adams County" shall not be deductible for tax purposes. All corporate contributions are strictly prohibited. Pennsylvania Election Law requires that Political Candidate's Committees must record the name, mailing address, occupation, and the name of employer for each individual contributor whose contribution aggregate is in excess of $250 per reporting period.
I am excited to tell you that I have officially declared my candidacy for a position on the Board of Commissioners for Adams County in the 2019 race. We are running on a four-legged platform:
1. Fiscal Conservativism
2. Governmental Transparency
3. Organizational Excellence
4. Leadership Accessibility.

We intend to run a lean and fiscally conservative campaign; however, this will not be an easy race.
We need as much help as we can get, so we are asking you for your support.

Over the years, I have worked hard to gain the education and experience necessary to serve.
Many of my current involvements directly relate to the office of Commissioner.
Now, I hope to bring this knowledge and skill to the Adams County Courthouse
and serve YOU as Adams County Commissioner.
Please consider joining our team, talking to your family, friends and neighbors,
and donating your time and money to the cause!
Click on the Donate button to
access our PayPal Donation page.
Checks made out to "David Bolton for Adams County" can be mailed to: David Bolton for Adams County
c/o Wayne D. Rudasill, CPA 35 Onyx Road
New Oxford, PA 17350
David Bolton for Adams County and its affiliates are not responsible for lost mail or unreceived payments via internet.
David Bolton for Adams County Commissioner
Donation Page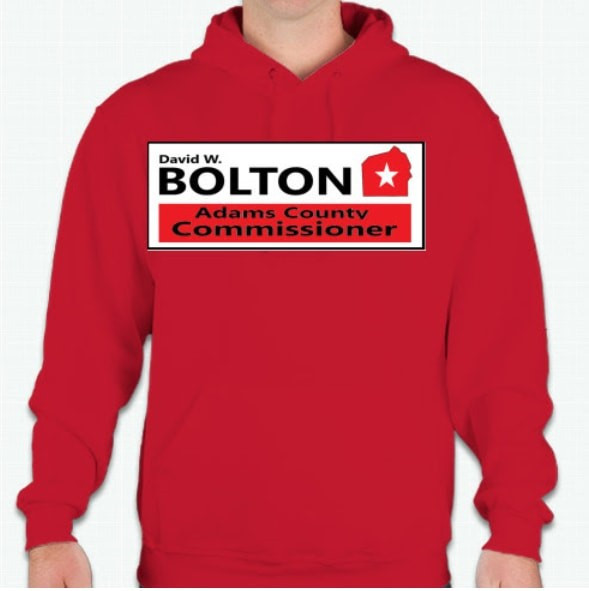 Click here to see our new music video of the first four months of our campaign.